The Team
The therapeutic specialists at 360 Balance & Dizziness are experts at working one-on-one with patients like you.
Meet our Physical Therapy Team!
Bridgett Wallace, PT, DPT
Bridgett Wallace has a Doctorate of Physical Therapy and holds competency-based certifications in vestibular rehabilitation and concussion management. She is the founder of 360 Balance & Dizziness and co-founder of 360 Neuro Health Institute. Bridgett is a member of the American Physical Therapy Association and the Vestibular Disorders Association. 
In addition to treating patients, Bridgett consults and lectures both nationwide and internationally in concussion management and vestibular disorders. She has provided consulting services to The University of Texas Athletics since 1998 and MLB Umpire Medical Services since 2011. Bridgett co-authored two patents for vestibular disorders and developed an iPhone app, PLAY IT SAFE®, which was designed for sideline-concussion assessment. She has been published in the Eye & Brain Journal and has contributed to chapters in Therapeutic Exercise and Lifespan Neurorehabilitation – both textbooks used in therapy schools. Bridgett was awarded the Health Care Heroes Award by the Austin Business Journal in 2011 and Distinguished Alumni Award by Texas State University Physical Therapy Department in 2013. 
Bridgett is a proud graduate of Texas Tech University, Texas State University, and Hardin-Simmons University. She is a 4th generation Texan from Wheeler, TX. Bridgett values time with family and friends. She loves the outdoors, especially outdoor cooking, camping, the water, and hitting the open road on her motorcycle.
Lisa Becker, PTA

 
Lisa Becker is a licensed physical therapist assistant. She has been at 360 Balance & Dizziness since 2014. She also serves as a regular guest lecturer on vestibular interventions for the Austin Community College Physical Therapist Assistant program.  
Lisa is a graduate of Texas A&M University where she received her Bachelor of Science degree in Psychology. She earned her PTA degree from Austin Community College.
Prior to becoming a therapist, Lisa was a technical writer and editor, administrative assistant, and a stay-at-home mom. She was born in Venezuela and grew up throughout the southern U.S. but considers herself a Texan.  
Lisa enjoys hiking, gardening, reading, movies, cooking, travel, and spending time with her family and friends.
Gwen Cariker, PT, DPT
Gwen Cariker has a Doctorate in Physical Therapy and is also a Board Certified Neurologic Clinical Specialist. She completed all of her education here in Texas, first earning her BS in Kinesiology at Texas Christian University and then her doctorate at Texas State.
In addition to working with vestibular patients, Gwen also teaches vestibular physical therapy at Texas State University in Round Rock. Before working with 360 Balance, Gwen gained experience in both inpatient and outpatient hospital settings. She was especially interested in working with patients who had sustained spinal cord injuries.
When not in the clinic, Gwen enjoys challenging herself (and her vestibular system) by practicing her aerial skills on both slings and silks.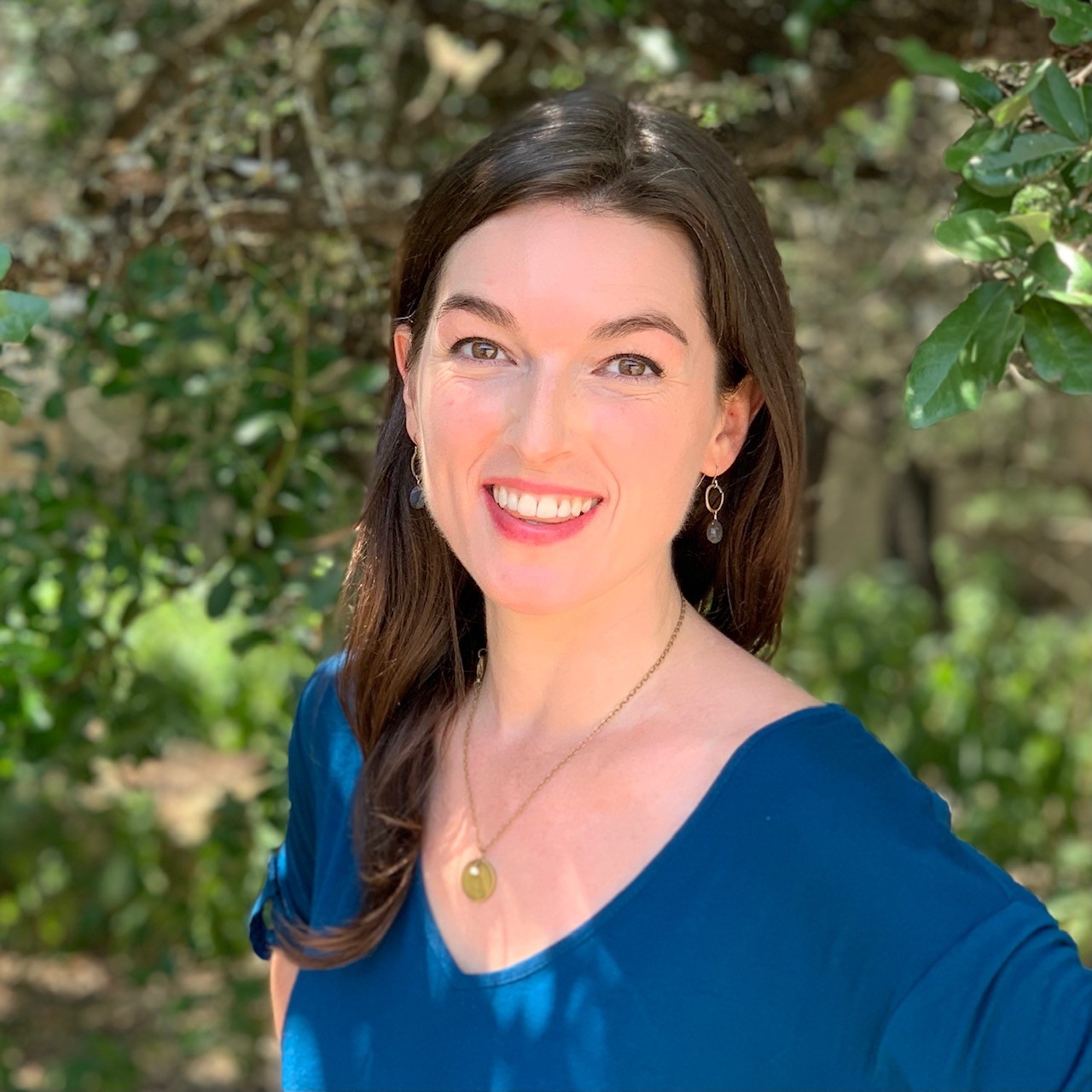 Charlotte Howell, PTA
Charlotte Howell is a licensed physical therapist assistant. She was inspired to pursue vestibular therapy when she had the opportunity to spend one of her clinical rotations in school with the 360 Balance & Dizziness team. Her interest in the field has only grown deeper since she officially joined the team! 
Originally from Massachusetts, Charlotte earned her PTA degree at Austin Community College. She also holds a Bachelor's degree in Pre-Physical Therapy from Ohio University. Charlotte has experience working in inpatient rehab, geriatric, and outpatient ortho clinic settings. Prior to becoming a therapist, Charlotte lived and worked in McMurdo Station, Antarctica.    
Charlotte enjoys traveling around the world, painting, going for long walks with her dog Harvey, and finding fun new restaurants around town with friends.
Justin Martin, PT, DPT

 
Justin Martin has a Doctorate in Physical Therapy and is currently working towards completing his CCVR. He earned his bachelor's here in Austin at the University of Texas and went on to complete his DPT at Texas Woman's University in Houston.   
Prior to joining the 360 Balance & Dizziness team, Justin gained experience in outpatient orthopedics, inpatient ortho and neuro rehab, and wound care clinic settings. Through his experiences, he found that he is especially passionate about treating vestibular and pain disorders. Between undergraduate and PT school, Justin took time to travel around Europe and Asia! 
Born and raised in Austin, Justin loves practicing PT in his hometown. When not on the job, he enjoys backpacking, golfing, and gardening.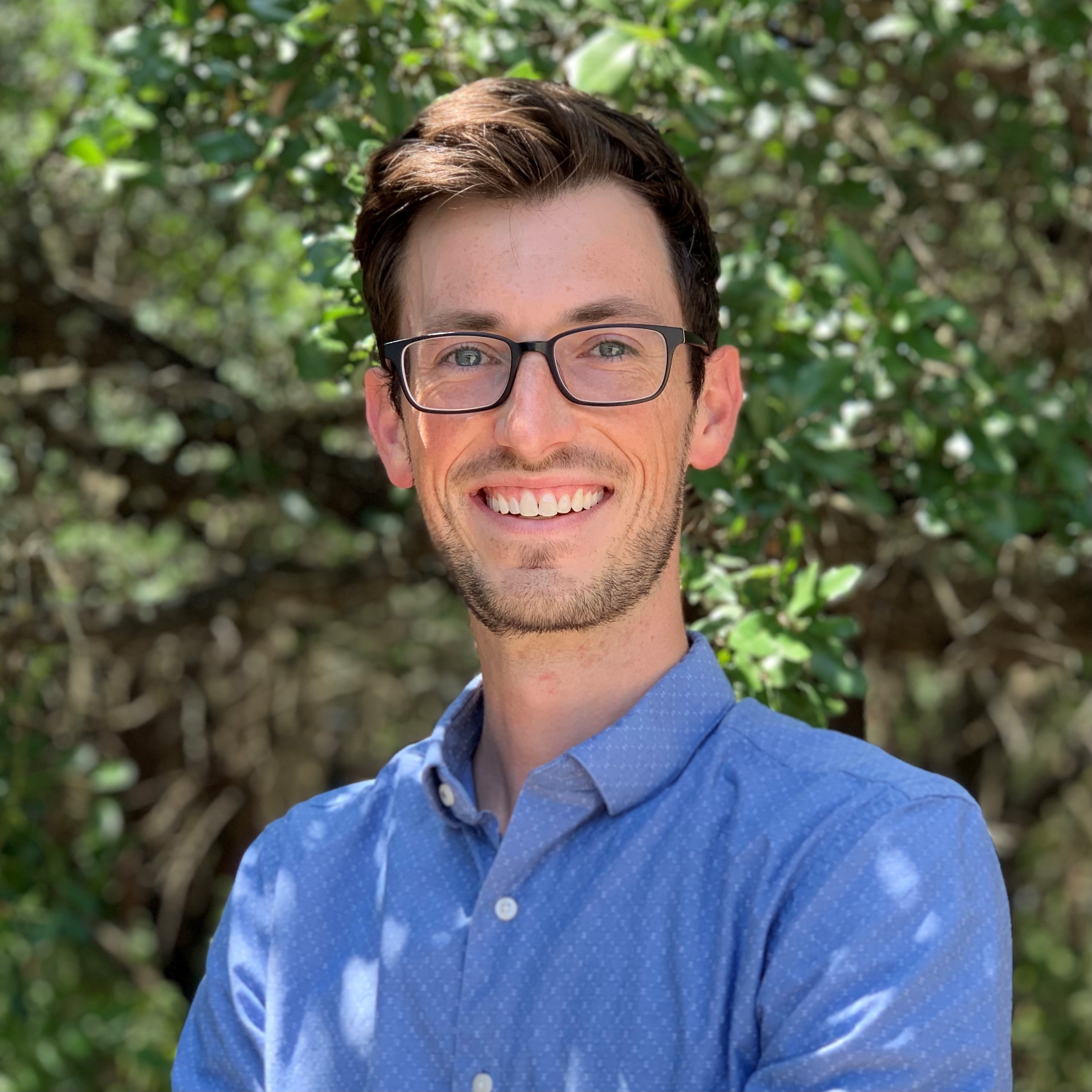 Carlos Montoya, PT, DPT

 

 
Carlos Montoya has a Doctorate in Physical Therapy as well as certifications in LSVT BIG and PWR! (Parkinson's Wellness Recovery). He earned his bachelor's at Texas Tech and went on to complete his DPT at University of St. Augustine, where he is currently adjunct faculty in their Neuromuscular program. 
Carlos has gained experience in several fields of physical therapy including working with stroke and spinal cord injury populations. He specialized in locomotor training for spinal cord injury recovery. Carlos values his background with neuro patients and still volunteers with the Lone Star Paralysis Foundation.
During his free time, Carlos cycling, playing flag football with the ATXGFL, and travelling. When at home he gets to spend time with his beloved dog, Kylo.
Alex Provencio, PTA

 
Alex Provencio is a licensed physical therapist assistant. Originally from the Dallas area, she received her bachelor's in Kinesiology from Texas Woman's University in Denton before going to Tarrant County College to earn her PTA degree. She is also certified in LSVT BIG.
Alex has spent most of her PTA career working in skilled nursing facilities. She has gained experience with stroke recovery, Parkinson's and orthopedic surgical recovery. She's always had a passion for physical therapy, even before being licensed as a PTA she worked as a therapy tech in an ortho outpatient setting while studying! When not at the clinic, she stays physically active with yoga, strength training, and 5ks.
During her free time, Alex enjoys hiking with her husband and her dog, Whiskey Cake. She also likes to travel, collecting local art pieces to decorate her home (she found her favorite piece in Santorini).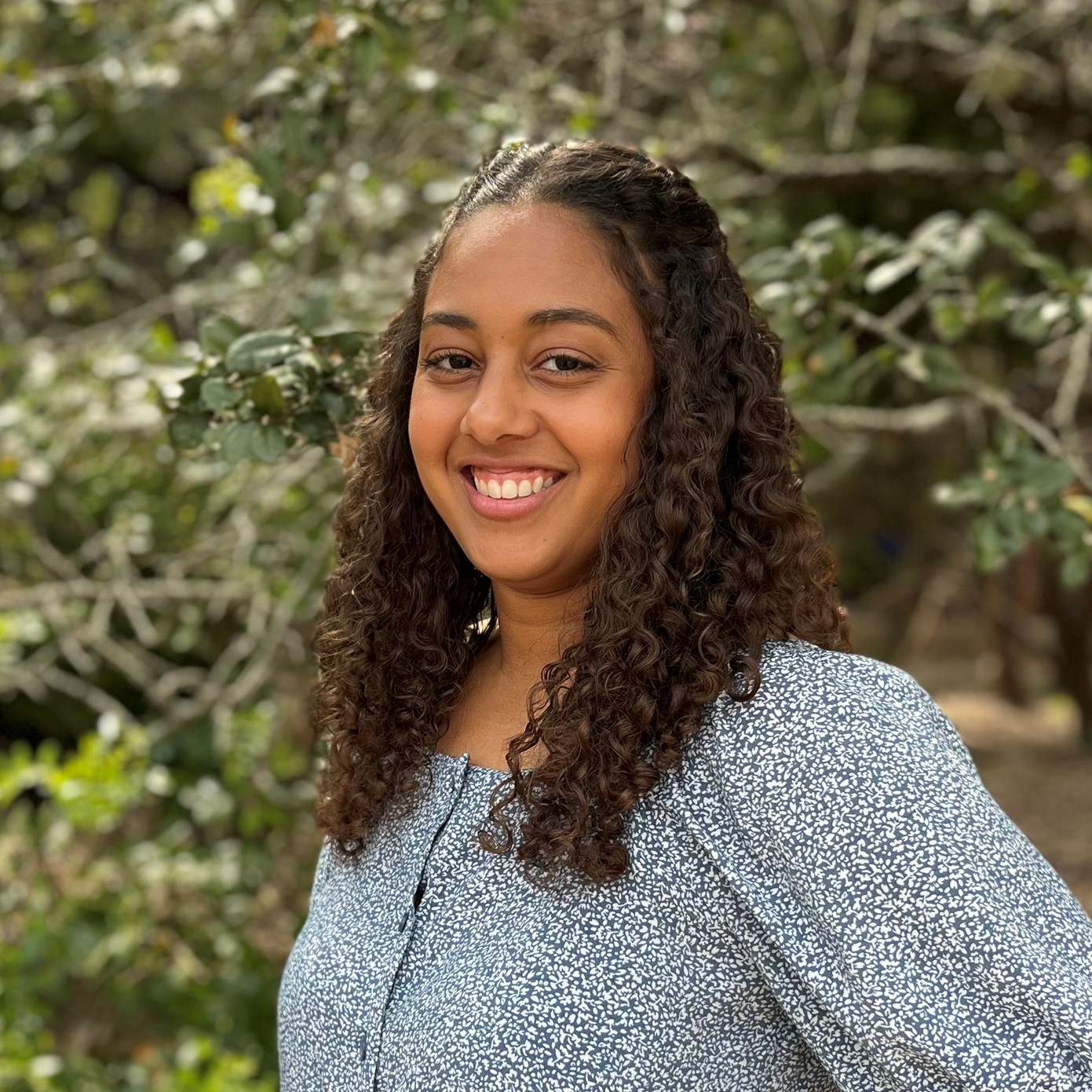 Karen Recendez, PT, DPT

 

 
Karen Recendez has a Doctorate in Physical Therapy and holds a competency-based certification in vestibular therapy. She is also a PORi-Certified Cancer Exercise Rehabilitation Therapist.  
Karen earned her Physical Therapy Doctorate from Texas State University. She first became interested in vestibular physical therapy during a clinical rotation while in graduate school. Prior to working at 360 Balance & Dizziness, Karen worked in inpatient rehab and acute care rehab settings. She is also fluent in Spanish and completed a study-abroad program in Costa Rica for medical Spanish during school. 
Karen keeps active in her spare time with friends and family. During the week you'll find her at the gym in HIIT classes, Zumba, and indoor cycling. On the weekends she likes hiking in Texas State Parks.  
Kendal Reddell, PT, DPT, NCS 
Kendal Reddell has a Doctorate in Physical Therapy and is an American Physical Therapy Association Board Certified Clinical Neurologic Specialist. She also holds a Certificate of Competency in the evaluation and treatment of vestibular disorders from Emory University. Kendal is a Parkinson's Wellness Recovery (PWR!) certified therapist, as well as a Certified Brain Injury Specialist. 
Originally from Stephenville, TX, Kendal earned her bachelor's degree from Tarleton State University where she competed in NCAA Women's Basketball. She went on to receive her Doctorate in Physical Therapy from the University of Texas Southwestern Medical School in 2010. Prior to joining the 360 Balance & Dizziness team, Kendal worked in a variety of settings specializing in brain injury, stroke, Parkinson's Disease, and vestibular disorders. 
Kendal enjoys spending time with her family and friends as well as traveling, cooking, listening to live music, and exploring Central Texas's great hiking trails and swimming spots. 
Meet our 

Audiology and Nursing Team!
Sierra Reed,

Au.D

., CCC-A

 
Sierra Reed is a licensed audiologist who holds a Certificate of Clinical Competence in Audiology from the American Speech-Language-Hearing Association. 
An Austin native, Sierra ventured away from home to earn her bachelor's degree in Communication Disorders from Brigham Young University. She made another leap in locale to become a Doctor of Audiology at Louisiana State University Health Sciences Center in New Orleans! She has experience in the specialties of Vestibular Audiology and Electrophysiology. Before joining the 360 Balance & Dizziness team, she was working at a private practice outside of Atlanta, GA.   
Sierra likes to spend her spare time with creative pursuits including music (she plays the viola, violin, and piano) and visual art (mostly graphite and digital). She also loves spending quality time with her adorable dog, Tali.
Chele Frizell, RN

 
Chele Frizell is a licensed registered nurse and she serves as Practice Manager and Patient Care Coordinator. She also performs vestibular diagnostic testing in collaboration with the audiologist, conducts patient intake, and helps facilitate patient resources. Chele is a professional member of the Vestibular Disorders Association. 
Chele is the proud graduate of Tennessee State University in Nashville. Prior to joining the 360 Balance & Dizziness team in 2011, Chele gained experience as a nurse in many different areas of medicine including the emergency department, orthopedics, and OB-GYN.  
Chele is also a musician and plays several instruments, sings, and writes music. She loves the outdoors, camping, scuba diving, and anything related to water or music. 
Meet our Administrative Team!
Chrystina Dziala
Chrystina is our front desk coordinator. She is often the first smiling face you'll see when you come in to 360 Balance. She helps keep all the clinicians organized and prepared for patient care.
Before joining the 360 team, Chrystina attended Central Connecticut State University in New Britain, Connecticut. She has a strong foundation for her plans to continue with her education to be a future Physical Therapist, as she majored in Exercise Science and is now a Certified Exercise Physiologist. She even managed the "Exercise is Medicine" campaign at CCSU that promotes physical activity on college campuses across America!
When not at the clinic, Chrystina enjoys golfing and weightlifting. She also loves running, sometimes with her sweet dog, Lacey!
Anna Rodriguez
Anna Rodriguez is the front office manager. She assists patients with scheduling and can help answer questions about insurance and patient experience. Anna makes sure that the clinic runs smoothly and efficiently. 
Anna was born and raised in Austin, TX. Prior to joining the 360 Balance & Dizziness team in 2009, Anna worked at St. David's Medical Center for 18 years. She first worked in the PT field as a Physical Therapy Technician in inpatient rehab, outpatient rehab, and aquatic settings. While at St. David's she also gained experience as a CNA and a rehab scheduler. 
Anna enjoys spending time with her husband and two daughters. She loves finding new restaurants and on the weekends she and her family often go camping. 
Melissa Teschendorf
Melissa is the scheduling care coordinator. She is often the voice you'll hear when calling in to schedule, reschedule, or cancel an appointment. She'll make sure that your scheduled appointments are up to date and timely.
A Massachusetts native, Melissa is a recent transplant to Austin from North Carolina. She knows the ins and outs of patient care, having already gained experience in a trauma center as well as urgent care and primary care settings.  She originally became interested in working in the healthcare field because she wanted a more hands-on approach to health care after working as a refugee wellness advocate.
Melissa is currently working towards pursuing a career as a PA (though we hope to inspire her to change to a PT track!). During her free time she enjoys hiking and camping with her husband, guiding mounted trail rides, and honing her photography skills.